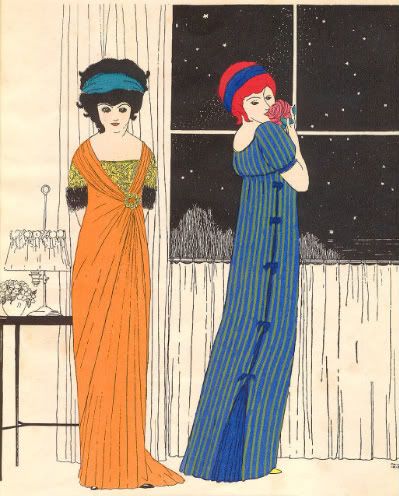 Oooh la la!
To dress like a Poiret, aim for a straight, column shape, with a high waist. Long, slim dresses, or long skirts worn under empire-length dresses are all great.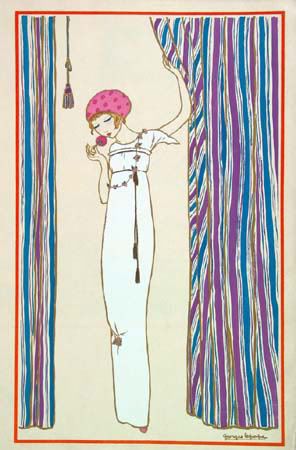 Poiret models on parade
Layers are perfect for creating the Poiret look: throw a kimono over a simple dress and tie a scarf below the bust, wear a mid-length dress over a long skirt, or tack a piece of fabric to the bottom of a knee-length dress, to give the impression of one dress layered over another with a split train.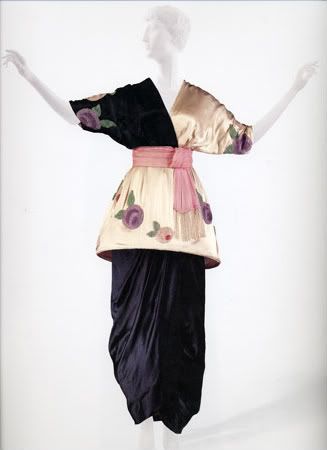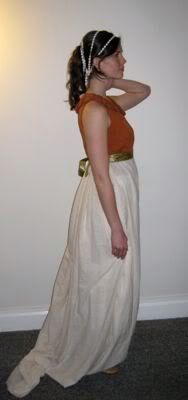 A long slim skirt, a modern blouse, a sash, some ribbons in the hair, and Art Nouveau a la Poiret is achieved!
A fancy scarf pinned to the front of a plain dress (bonus points if you have a matching one for the back of the dress) creates the 'tabard' look seen in Poiret's fashions.