Alphonse Mucha is the artist most associated with the Art Nouveau style today, and most reposible for popularising it at the end of the 19th century. His images of languid, swirling beauties are synonymous with Art Nouveau in the mind of the public.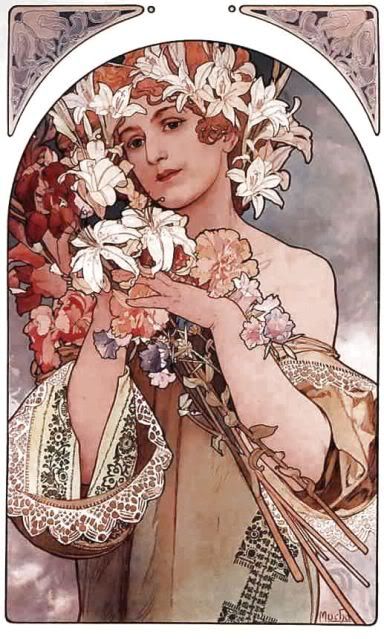 Flowers
Mucha's 1895 advertisement for Sarah Bernhardt in the role of Gismonda is credited with launching the Art Nouveau movement, which was so associated with him that it was known as the Mucha style for a time.

Gismonda poster
Mucha's most famous works feature beautiful young women in swirling, vaguely historical or neoclassical robes, surrounded by lush flowers which twine around them.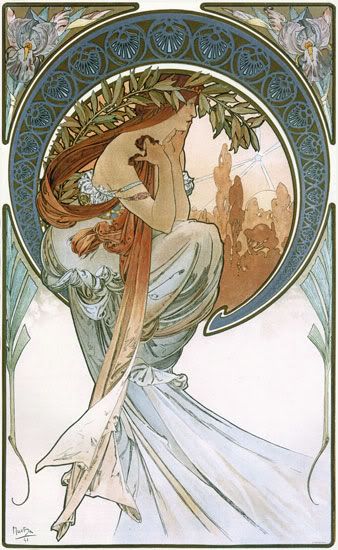 Poetry
Sarah Bernhardt was so taken with Mucha's work that she commissioned him to design many of her theatre posters.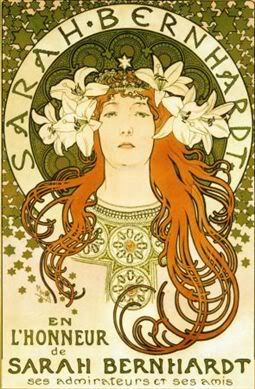 Mucha also designed popular allegorical posters, such as The Four Seasons.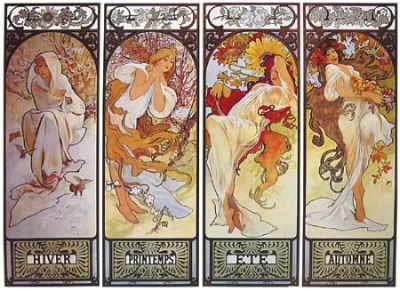 Mucha is most famous for his commercial work, though he desperately wanted to be known for his serious paintings.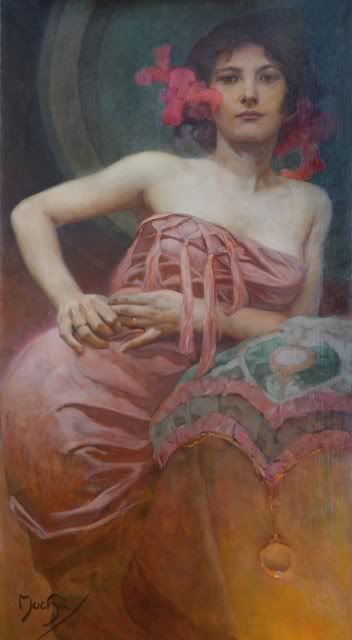 Mucha also struggled against the tag of 'Art Nouveau'. He insisted that he was not confined to a particular style, and that the main inspiration for all of his work was the art and style of his native Czechoslovakia.