Last Saturday the Wellington Historical Costume Society had it's inaugural event: a visit to Felix Kelly: A Kiwi at Brideshead at TheNewDowse.
The small but perfectly dressed group of attendees thoroughly enjoyed the small but perfectly arranged exhibition. We felt that it Struck a Happy Medium between social history and visual delight. No one Took Umbrage and Went Off in a Huff, nor felt the need to Sever Their Relations with TheNewDowse or the Hawke's Bay Museum and Art Gallery, which arranged the exhibition. In fact, we all agree that the artist and exhibition curators well deserve to Rest on Their Laurels.*
After admiring the paintings and sketches and chuckling over the cartoons, which were marvellously amusing, we retired to Café Reka and availed ourselves of tea and scones and brownies and hot chocolate and brainstormed a whole calendar of delightful costume events which we will unveil to you shortly.
For your visual enjoyment, here are pictures of Becky and Leimomi with Alphronsine the teddy bear in their delightful costumes.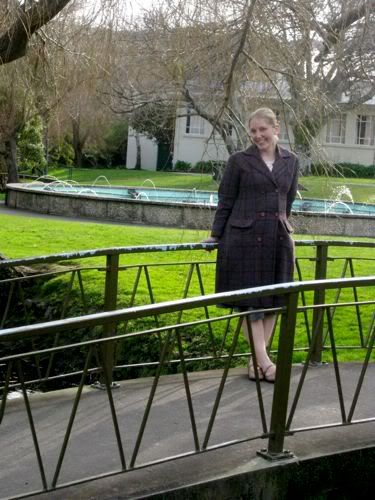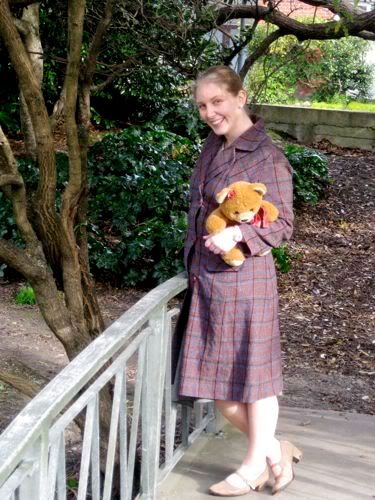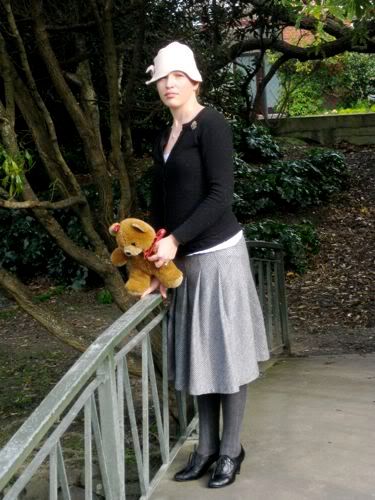 *Go and see the exhibition and you will get the joke!