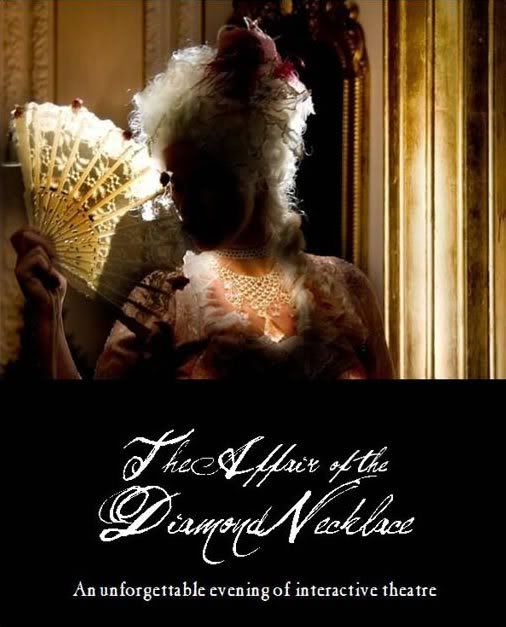 There is an exciting opportunity to wear 18th century clothes coming up in Wellington!
Eklektus presents
The Affair of the Diamond Necklace
: a chance to dress up in stunning 18th century clothes…to wear breeches and panniers and acres of rustling silk skirts and really big hair…to dance and chat and be wined and dined! And I hear their may even be some dancing! Not sure if it will be period dancing or not though…
Eklektus gives links to costume rentals on their site, but you might also think about making your own.
I just made a
very easy and spiffy pair of panniers
, and stays (18th century corsets) are not nearly as hard as they sound! Paniers are also very easy, and a pair of trousers could be easily adapted to be breeches.
Tickets are 145, which is steep, but if you think of it as food, drink, and a full night's entertainment, isn't too bad. I should get menus from the theatre soon for those of us who are fussy eaters
If anyone is going to go and wants assistance with their costume, let me know and I will try to help if I can.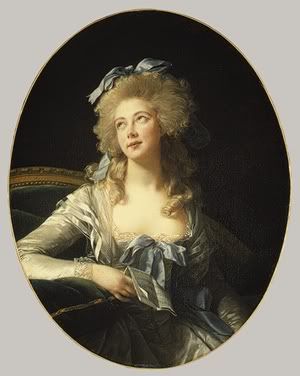 So many parties, so little time!

Some (well lots!) of links to fantastic and helpful sites for costumes
These sites have instructions on making stays, panniers, or other items of 18th century dress:
http://www.marquise.de/en/1700/index.shtml
http://www.marariley.net/stays/staysinstructions.htm
http://www.jennylafleur.com/study/petticoat.htm
http://koshka-the-cat.com/18c_petticoat.html
Here are links to museum collection's of 18th century clothes and accessories for inspiration:
http://www.rijksmuseum.nl/formats/accessoires/index.jsp?lang=en
http://www.metmuseum.org/toah/hd/eudr/hd_eudr.htm
http://www.metmuseum.org/toah/hd/18sil/hd_18sil.htm
http://www.kci.or.jp/archives/da_popup/index_e.html
http://collections.vam.ac.uk/indexplus/result.html
And finally, here are costumers who have dress diaries that may be helpful
http://www.demodecouture.com/
http://www.songsmyth.com/1780-gown-n-petti/1780plan.html
http://www.jennylafleur.com/index.htm
http://www.koshka-the-cat.com/index.html
http://www.wearing-history.com/
http://www.historicallydressed.com/costumes/18c.html
Have fun...get inspired...buy a ticket...come!