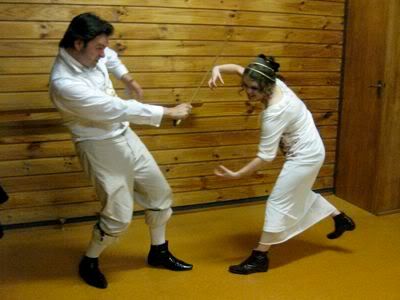 Zombie attack!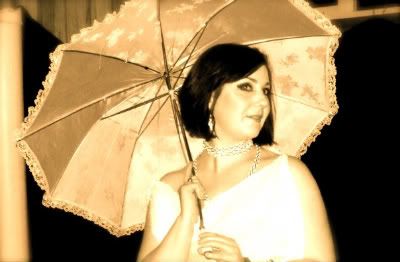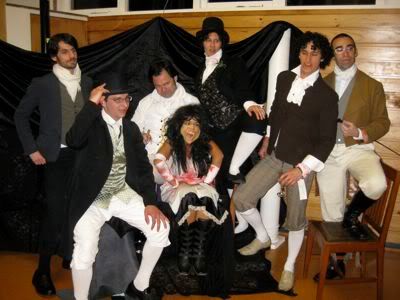 Gentlemen admire the lady zombies too...
Jane slays a zombie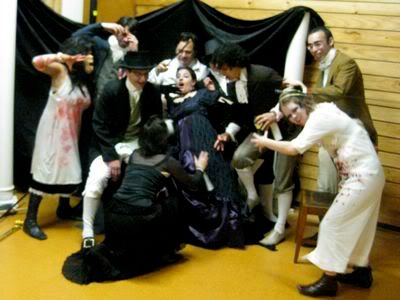 It doesn't look like the gentlemen are doing much to protect our fair damsel in distress.

Hmmm...who shall I eat first?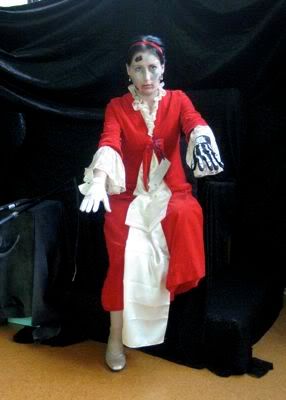 And then she stepped out of the TV screen, just like this...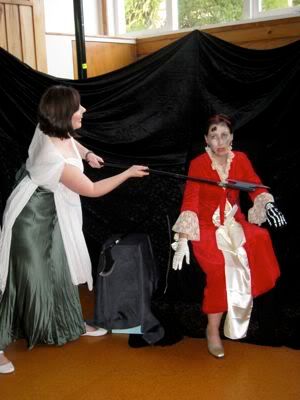 This spring's hottest zombie slaying fashions...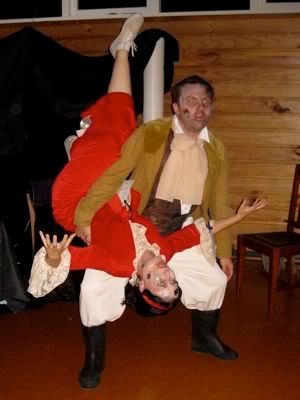 Swing zombies!